1

Mar, 2023
Choosing wines to complement specific foods
As a general rule, you do not have to have wines that match with certain foods. It is entirely up to you what you eat and what you drink, but if you want to complement the flavours it is worth knowing which wines work best with which foods.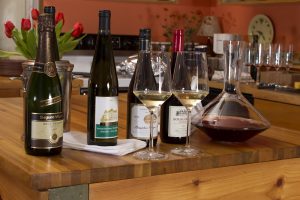 The first tip is to consider the richness of the food. Keep in mind that neither the wine nor the food should overwhelm the other. As an example if you have a 'hearty' food then you need a wine to match. Experts recommend that Cabernet Sauvignon goes very well with lamb, while if you are having a fish dish then a lighter wine like Soave will work as they are equally delicate.
The trick is to pick out the dish's most prominent ingredient or element. It may be that you consider that the sauce is the main element as it offers the most flavour. A good example of this is a curry dish. If you have a chicken curry then a red wine will be a good option as it is a relatively heavy dish with strong flavours but a lighter chicken dish will suit a white wine better.