23

Feb, 2023
Anyone who likes the occasional glass of wine would be fascinated to know how it is made, and the best way to find out is to head off to a vineyard and find out. Countries such as Italy and France are packed with wine producers who love to show off their wares and there are often organised tours and wine tastings that you can go along to. To get the most out of your visit, here are a few tips for you to keep in mind.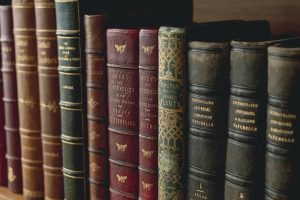 Book in advance
Don't always assume that they will be able to make room for you on the day. Some vineyards limit the number of visitors that they have, particularly if they are doing guided tours – these will have number limits for health and safety reasons. Call the vineyard in advance to ask about tours and to make arrangements to arrive at the best time. You may be able to go if you aren't worried about taking a guided tour. Vineyards can be busy places, particularly during the summer months.
Be careful with the drinks
As with any day or night out where you have a drink or two, you need to remember that someone has to drive you there and back. If the vineyard is close enough, a taxi could be a good choice, but if you are doing a bit of a tour of the region then it may be better to appoint one of your party as a designated driver. Remember that when you go along to a wine tasting then the aim is just to taste the wine, not to actually get drunk.
Someone who has been to one before and already has some knowledge of wines will understand that they don't actually swallow the wine, but for others part of the fun is trying a few different wines and enjoying them.
Dress for the occasion
While a visit to a vineyard sounds like it should be an incredibly glamorous occasion, it is highly recommended that you dress for comfort. Casual wear is better. If you are touring the vineyard your shoes are likely to get dusty so wear some that are comfortable for walking in and that you don't mind picking up a bit of dirt. Sunscreen and a hat are also recommended to protect you as you walk around.
Take an interest
Don't be afraid to ask a few questions while you are visiting. Vineyard owners like the fact that people are interested in what they do and will happily talk to you about the grapes that they use and the processes.
Buy a bottle (or two!)
If you find a wine that you like at the vineyard then make sure you buy a bottle or two to show your support and appreciation. Not all vineyard owners are rich and many will not be supplying vast quantities to supermarkets around the world. They rely on smaller sales like this and will appreciate any purchase that you make.