10

Feb, 2023
Vineyard holidays
If you are looking for a holiday with a difference, why not spend a few days at a vineyard instead of just going along to taste the wines? It is an option in many countries, where some vineyard owners have either bed and breakfast facilities or self-catering accommodation. This means that you get to spend your time in luxury surroundings and get to see the wine making process up close over a few days instead of trying to absorb it all in a few hours.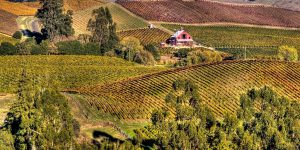 France is well known for vineyards offering some gite accommodation. These are usually self-catering cottages that are located on the edge of the property, but you will still be within easy reach of the action. A short walk through the vineyards will take you up to the main part of the facility, where you can often enjoy lunch and taste a few more wines.
Vineyards in Italy, Australia and California also offer similar immersive experiences, but if you don't want to travel abroad, then there are plenty of English vineyards where you can stay and find out more about the challenges of making wine in the UK, which has a very different climate to its European counterparts.
Make sure you do a little research on the vineyard before you go. This will help you to identify the points that you want to know more about and give you an idea of the wines that you might want to try. While you are staying at one vineyard there is nothing stopping you from visiting others in the area. This will help you to understand the region's produce further and you can easily compare their wines.